Crowns: Stainless Steel Crowns
Baby teeth are more vulnerable to tooth decay, as they have a thinner enamel layer compared to permanent teeth. The pulp layer is closer to the tooth surface. This means pulp infections can occur more easily in baby teeth. When your child's tooth has been damaged by tooth decay, something that cannot be treated with a standard dental filling, our Pediatric Dentist in Doral, FL may suggest stainless steel crowns. At Doral Dental Specialty Center, we may consider stainless crowns for your child to protect their tooth and bring more stability.
Benefits of Stainless-Steel Crowns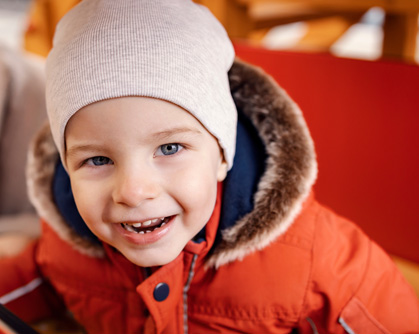 Sometimes the baby teeth can develop large cavities or they can become decayed in areas that cannot hold fillings. In such a situation, our Kids Dentist in Doral, FL may consider stainless steel crowns. We will remove the decay and reduce the tooth slightly before shaping a crown that fits perfectly over the affected tooth. A special dental cement is used to fill the crown, which will help hold the crown in place. 
Some of the main benefits of stainless steel crowns are as follows:
These crowns are inexpensive but quite durable. They provide full coverage protection to the tooth and have very low sensitivity. They also reduce the need for retreatment.
After the procedure, we will require parents to closely monitor whether the numbness wears off or not. The tissue around the newly placed crown can be tender after the anesthetic's effect subsides. After the healing period gets completed, which is usually a couple of days, your child will feel completely normal. After that, you can supervise or help your child with brushing and flossing.
We want you to know that a tooth with such a crown is still susceptible to normal decay if good dental hygiene is not maintained. You should assist your child in flossing thoroughly around the crowned tooth to remove any food that may get stuck between the gums and the crown's edge. Our Pediatric Dentist in Doral, FL will guide you on post-treatment care to help achieve the best results.